Infrastructure
Ajit Coatings Pvt.Ltd

Today, we have one of the largest surface treatment plants in South India, equipped state of the art facility imported from different parts of the globe to offer, best in the Industry.

Pursuing excellence Ajit Coatings has today emerged as one of the few leading companies to offer,
WOOD EFFECT, POWER COATING, ANODISING and PVDF, All UNDER ONE ROOF.
We are approved applicators for Akzonobel and Jotun: two global leaders in powder manufacturing industries. We have 1000 tns of material handling capacity within the plant premises for monthly production in various surface treatment requirements.
Own transportation provides us extended arm to give service for collecting the material and to deliver the same.
Wood Effect
Operating plant is imported from Decoral System Italy
Trusted Decoral Process.
Aluminium profiles, sheets & 3D objects are first powder coated, with Qualicoat approved powders.
The sublimation heat transfer film with your choice of effect/pattern is then applied to the pre-tested metal surface.
This is then vacuumed and heated in a large oven at 200'C.
Powder Coating.
New plant is imported from Nordson U.S.A.
We have two Auto Plants with capacity of 30 tns Per Day
Our best in class infrastructure includes:
A transporter system for pre-treatment of Aluminium profiles with minimum human interface
Auto powder management system with automatic powder feeding an sophisticated auto reciprocators with auto guns and twin cyclone from Nordson , to ensure coating quality with conforms to the highest industry standards like AAWA and Qualicoat.
Non-conductive canopy type powder coating both with advance microprocessor based control system. First of its kind in India, the powder coating both allows for faster valour change (less than 30 min), this significantly increases efficiency and on time deliveries.
Sophisticated laboratory with hi-tech testing instruments to ensure our finished products conform to international quality standards like AAWA and Qualicoat.
Facility to coat profiles upto 7 Mts length.
Facility to coat two different colours in two different plants, to cut down waiting time and enhance delivery schedules.
30 mts long oven.
EOT cranes for smooth handling of raw materials and finished goods.
Anodizing.
Equipped with 3 anodising tanks and 22 process tanks we offer:
Anodising thickness from 5-25 microns.
Speciality finishes in silver (Natural), Champagne, Bronze and black, both in matte and glass.
Uniform colour ensured by the PLC-controlled process.

An in house buffing section takes care of the surface cleaning on the profiles and enhances their appearances.
Latest Projects

Brigade Gateway
Brigade Gateway
omkar 1973
omkar 1973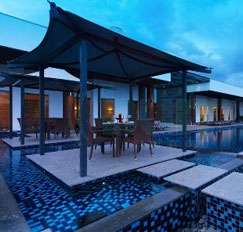 Golfshire
Golfshire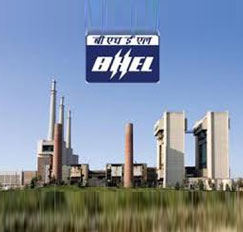 bhel
bhel
Quick Links

Our Services

Reach Us

Ajit Coatings Pvt.Ltd
#454, 2nd Floor,
6th 'A' Cross, 11th Main,
RMV Extension, Sadashivanagar,
Bengaluru - 560 080.
Get In Touch